The National Historical Museum (NHM) has the pleasure of welcoming you to the exhibition "From Greater… to Contemporary Greece (Part I)", at its newly renovated entrance halls. The exhibition follows Greece's path from the "Great Idea", which aimed at national integration, to the border and population formation of the present Greek State. The exhibition is divided into two parts. The first part refers to the events of the Asia Minor campaign that led to the consolidation of the Greek borders and the second part, which will take place in 2023, will focus on the population movements and refugee flows that shaped the population identity of modern Greece.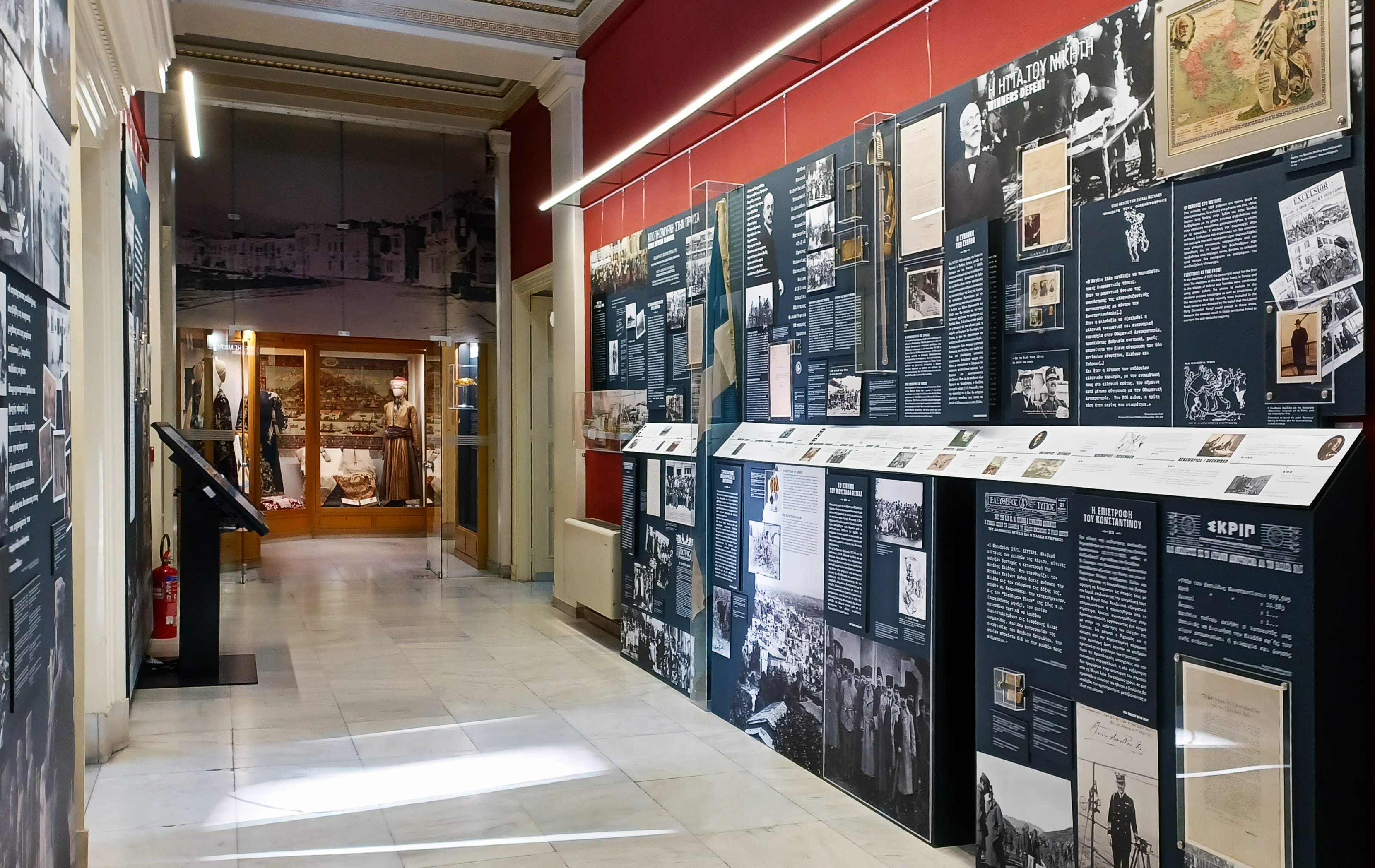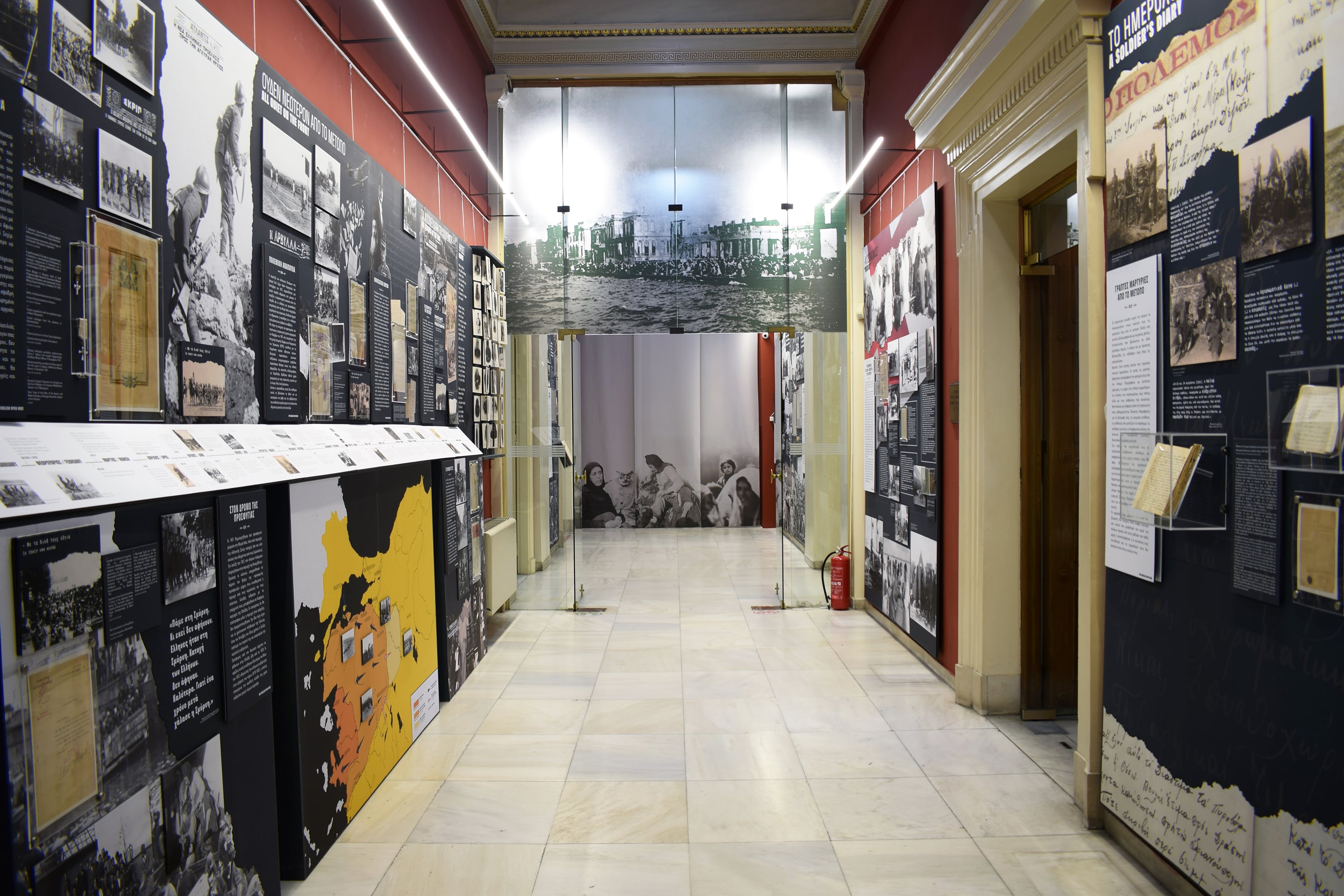 The exhibition begins with costumes and everyday objects from Asia Minor and Eastern Thrace, regions where Hellenism flourished. Visitors can also "walk through" the districts of Smyrna, before the great fire of 1922, through an interactive exhibit, an illustrated urban map of Smyrna at the beginning of the 20th century.
In the main part of the exhibition, photographs, documents and objects from the NHM collections, accompanied by testimonies, diary extracts, press articles and videos, narrate the Greek presence in Asia Minor and the events of the campaign, until the retreat of the Greek army and the destruction of Smyrna.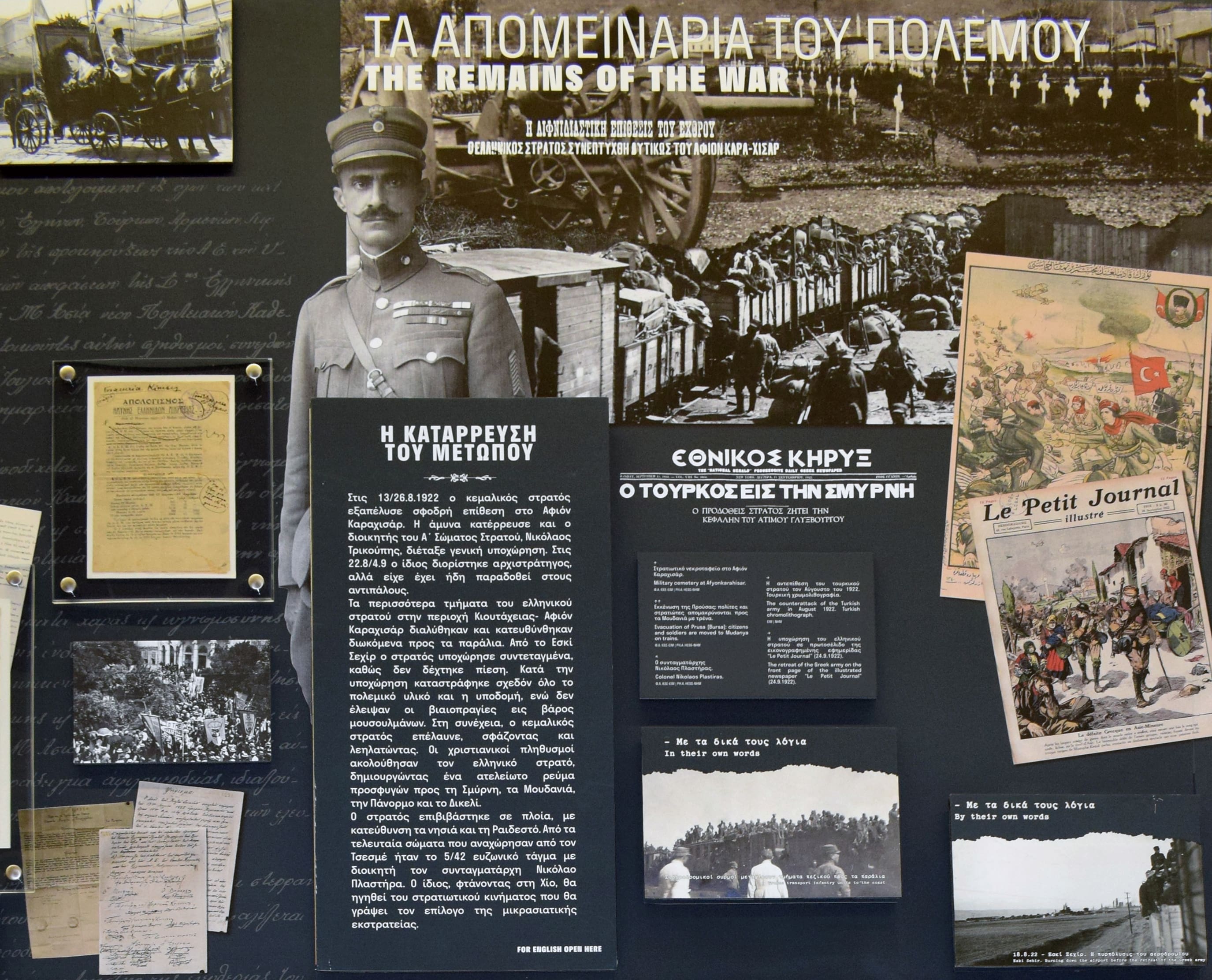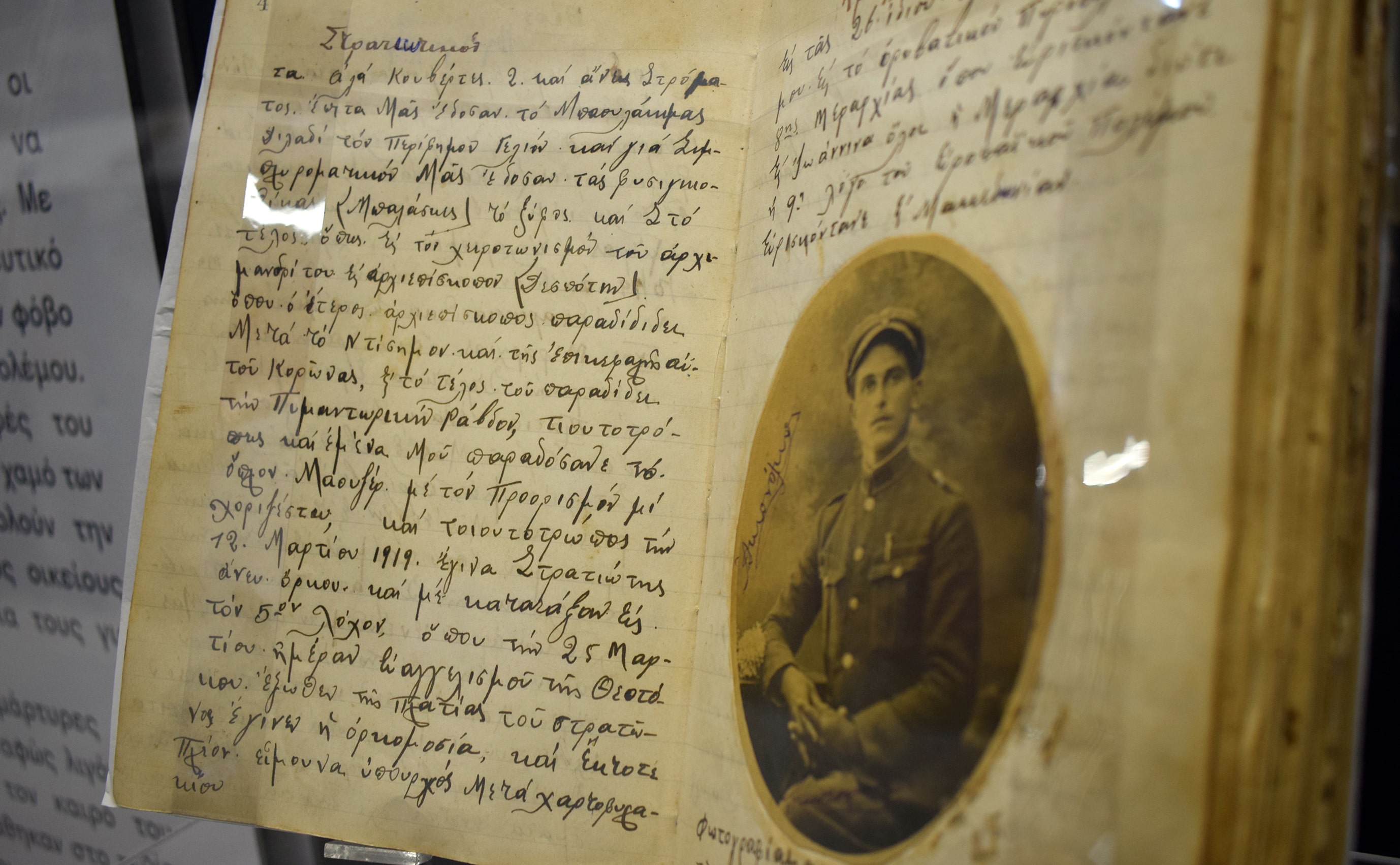 The final part is developed in the Old Parliament Chamber. The chamber has been turned into an exhibit, since it was there where the final chapter of the Campaign, the trial of those considered responsible for the war outcome, was written. The authentic works which Periklis Byzantios sketched of the trial are exhibited there along with exhibits that narrate the events that followed the Smyrna Catastrophe.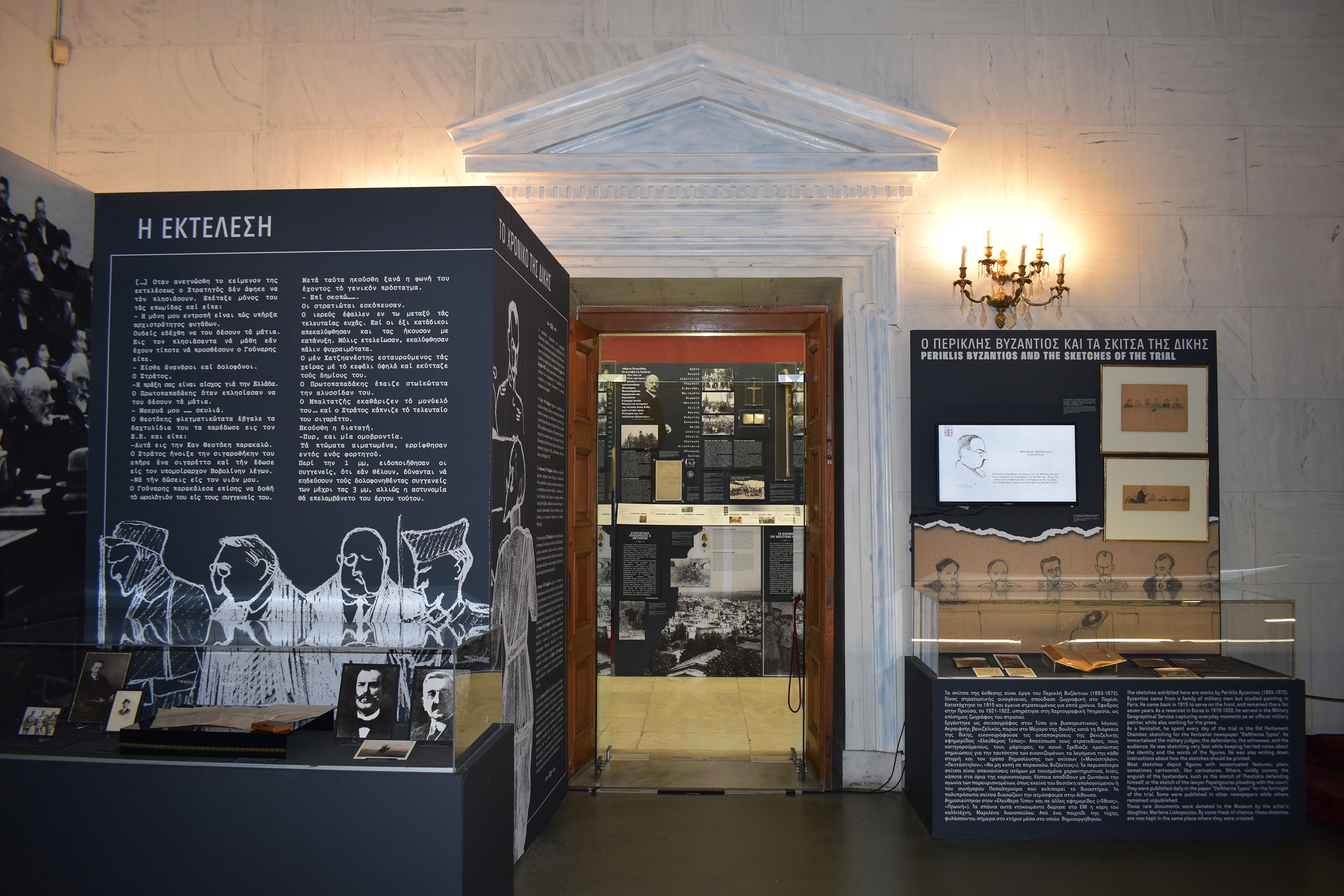 For further information please contact: This email address is being protected from spambots. You need JavaScript enabled to view it., This email address is being protected from spambots. You need JavaScript enabled to view it.